Just a few of the projects we've worked on over the years...
NASHVILLE, TN
Since inception downtown Nashville's retail program has been instrumental in helping more than 80 stores and restaurants—such as eatery/music venue Puckett's Gro, Urban Outfitters, Betty Boots, Metropolitan Wines, Muse, and Modern Trousseau—open in Music City USA.
Crissy Cassetty, Retail Recruiter for the Nashville Downtown Partnership, reports that today downtown Nashville is getting a great deal of attention from top U.S. restaurateurs who are looking to expand their operations, which is also spurring renewed interest from local and regional restaurateurs and retailers. As Crissy put it,
"Key prospects are looking at spaces that they would never have considered just five years ago. I am in a position now where top local retailers know who I am and what our plan is for restoring downtown as a shopping destination. Downtown Works has played a very important role in this shift. Without a detailed merchandising mix plan in place we would not have had such success. The team's knowledge about store merchandising and development has helped our existing retailers with their sales and marketing. In one instance, a retailer's sales went up 51% after their consultation!  I know that Midge and Kelly are only a phone call or email away, and I take comfort in their participation in our efforts."
Charter Homes (developer), PA
Across the U.S., people are eager to live in places that foster a sense of community.  One way to deliver on this is to integrate commercial space—the right amount, well-designed, with appropriate uses—into residential developments.  With this in mind, Charter Homes—a residential and mixed-use developer in Pennsylvania—engaged Downtown Works to help it develop and sustain community-boosting commercial nodes within its properties.  We conducted market research and developed merchandise mix plans specific to each of three existing properties that include both market rate and affordable housing, providing recommendations for design enhancements to make the retail/services offerings more attractive to area consumers; Charter Homes then engaged a Retail Recruiter to steward the plan we created.
Austin, TX
The Downtown Austin Alliance hired Downtown Works to create a retail strategy and implementation program for Congress Avenue and later for Sixth Street, the city's commercial spines. The retail recruiter we trained has had great success bringing operators including Patagonia, Brooks Brothers, Voodoo Doughnuts, and the Alamo Draft House—with its two new movie screens—to downtown Austin.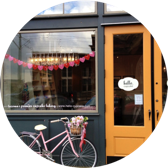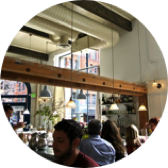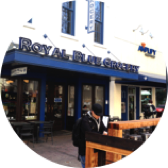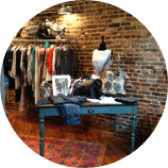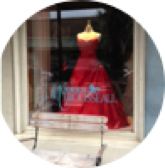 In 2012 we completed a Retail Strategy for Seattle's Pioneer Square Alliance, and helped the organization hire and train a recruiter. Since then more than three dozen qualified restaurants and shops have opened for business in the district, including London Plane and Copal, two concepts by James Beard 'Best Chef Northwest' award winner Matt Dillon.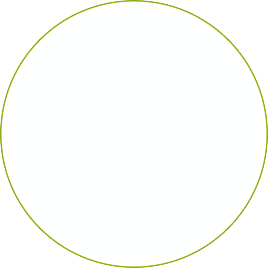 To start a conversation and learn more about our method and program results from our many retail projects, email us:
Current and recent clients include:
Downtown Austin Alliance
Downtown Seattle Association
University of Washington
Iowa City Downtown District
Urban Villages
George Washington University
Midtown Alliance, Atlanta
Pioneer Square Alliance
Oklahoma City Economic Development Trust
Columbia City Business Association
Nashville Downtown District
LA's Downtown Center Business Improvement District
Wright Runstad & Company
east coast office
8238 Germantown Avenue  
Philadelphia, PA 19118
Ph. (267)549-7528
west coast office
521 Stadium Place S. Suite 2316
Seattle, WA 98104
Ph. (206)708-1640