Just a few of the projects we've worked on over the years...
NASHVILLE, TN
Since inception downtown Nashville's retail program has been instrumental in helping more than 80 stores and restaurants—such as eatery/music venue Puckett's Gro, Urban Outfitters, Betty Boots, Metropolitan Wines, Muse, and Modern Trousseau—open in Music City USA.
Crissy Cassetty, Retail Recruiter for the Nashville Downtown Partnership, reports that today downtown Nashville is getting a great deal of attention from top U.S. restaurateurs who are looking to expand their operations, which is also spurring renewed interest from local and regional restaurateurs and retailers. As Crissy put it,
"Key prospects are looking at spaces that they would never have considered just five years ago. I am in a position now where top local retailers know who I am and what our plan is for restoring downtown as a shopping destination. Downtown Works has played a very important role in this shift. Without a detailed merchandising mix plan in place we would not have had such success. The team's knowledge about store merchandising and development has helped our existing retailers with their sales and marketing. In one instance, a retailer's sales went up 51% after their consultation!  I know that Midge and Kelly are only a phone call or email away, and I take comfort in their participation in our efforts."
TACOMA, WA
The University of Washington opened a campus in downtown Tacoma (known as UWT) in buildings it renovated along Pacific Avenue. Classrooms and offices occupy upper floors, while retail lines the streetfront. In 2013 UWT hired Downtown Works to help them consider how their retail space could be put to the highest and best use. Our team conducted research to understand the area's consumer market, and digested information on UWTs existing tenant mix. We helped the university's real estate staff consider that the customer base for their retail operations could and should extend beyond students and faculty to the wider community.
The retail program has been successful in bringing nearly a dozen new, high-quality operators to Pac Ave. New tenants include restaurant Elemental, salon London's, gift shop Stocklist, and a wonder-filled shop/maker space called Tinkertopia. Today Pac Ave is enjoying new vibrancy as it draws in shoppers and diners from around the Tacoma area and beyond.
Austin, TX
The Downtown Austin Alliance hired Downtown Works to create a retail strategy and implementation program for Congress Avenue and later for Sixth Street, the city's commercial spines. The retail recruiter we trained enjoyed great success bringing operators including Patagonia, Brooks Brothers, Voodoo Doughnuts, and the Alamo Draft House—with its two new movie screens—to downtown Austin.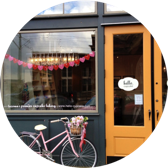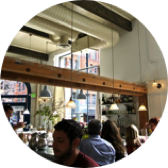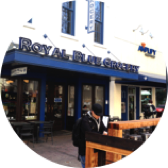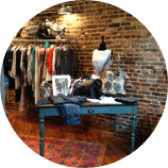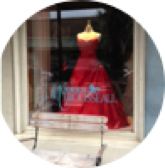 In 2012 we completed a Retail Strategy for Seattle's Pioneer Square Alliance, and helped the organization hire and train a recruiter. Since then more than three dozen qualified restaurants and shops have opened for business in the district, including London Plane (by James Beard 'Best Chef Northwest' award winner Matt Dillon) Copal, Cone & Steiner, Clementines and Velouria.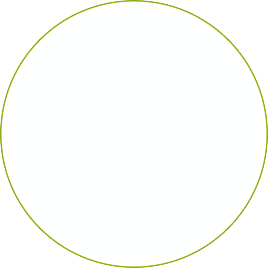 To start a conversation and learn more about our method and results from our work, email us:
Representative Clients Include:
City of Coral Gables
Downtown Austin Alliance
University of Washington
Friends of Waterfront Seattle
Downtown Seattle Association
City of Tacoma
LA's Downtown Center Business Improvement District
Iowa City Downtown District
Midtown Alliance, Atlanta
Pioneer Square Alliance
George Washington University
Nashville Downtown District
Chattanooga River City Company
City of Bellingham
Urban Villages
Beacon Capital
Wright Runstad & Company
Stellar Holdings
east coast office
8238 Germantown Avenue  
Philadelphia, PA 19118
Ph. (267)549-7528
west coast office
521 Stadium Place S. Suite 2316
Seattle, WA 98104
Ph. (206)708-1640